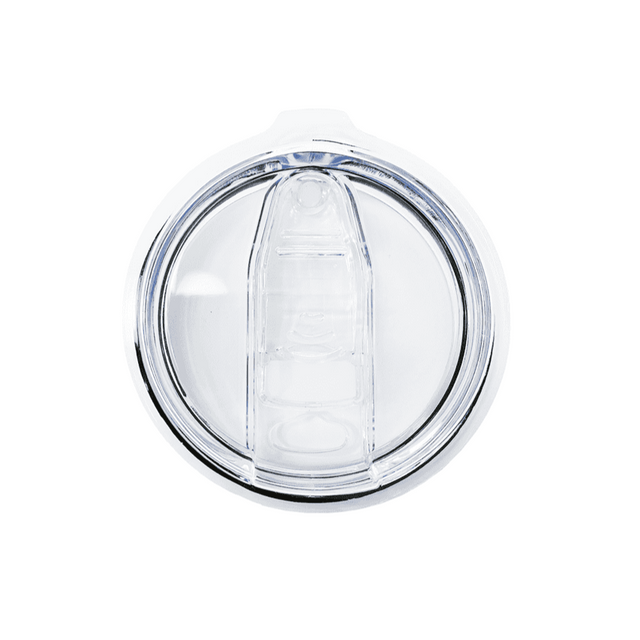 VASO Large Tumbler (550ml) Replacement Lid
VASO large tumbler cup replacement slide close, press fit lid. The lid features a silicone O ring to seal with the cups walls, whilst the mouthpiece slide, covers the liquid flow hole when shut. Each of VASO's lids are easy to care for, simply wash and rinse in the sink.
Please note that the lid is designed for use with VASO large tumblers (550ml) only and is not compatible with our range of straws.
Please read our usage and care information before using our cups.
Delivery Information
We currently offer two delivery options on all orders outlined below:
Royal Mail Tracked 48 - £2.85 for orders under £20 (3 - 5 Working Days)
Royal Mail Tracked 48 - FREE for orders over £20 (3 - 5 Working Days)
Royal Mail Tracked 24 - £3.95 (1 - 3 Working Days)
All orders placed before 1pm Monday to Friday are shipped the same day from our UK distribution centre.
Further information regarding delivery, returns and refunds are available on their respective pages.
Usage & Care
Usage
We have some general usage guidelines outlined below. If you have any questions regarding usage and care then please get in touch with us so that we can answer your queries.
Only use our products for their intended use, i.e. as a cup for consuming hot or cold drinks.
Do not clean in a dishwasher. This is to maintain the steel as salts and detergents may over time damage the product.
Do not place in the microwave, oven, freezer or other appliances.
Ensure that the cups have been cleaned thoroughly before use.
If the vacuum seal is punctured or damaged, the cup may become hot to touch with hot liquids.
Drinks
Our range of reusable cups can be used to consume hot or cold beverages.
Temperature
VASO's range of reusable cups should be used with beverages within the -10 degrees celsius to +100 degrees celsius range.
Care
Please take care of your reusable cups, ensuring that they are clean and not damaged prior to use.
Cleaning
To clean your VASO reusable cup, simply wash in warm soapy water and rinse, then allow to dry on a draining board. Do not place in a dishwasher as salts and detergents may be abrasive to the finish of the product.
Damage
If the a cup becomes damaged or the vacuum sealed layer punctured, then please be advised this may affect the usual functionality of the product and its advised that it should not be used. If a cup does reach its end of life, please recycle it responsibly.
Recycling
Our stainless steel cups can be recycled in household waste collection services in most areas, but you should check with your local authority first. If required local recycling centres can provide recycling services for the products where required. The powder coat finish should not impact recyclability.
Reusable Cups
Reusable cups are a fantastic way to enjoy your favourite hot or cold beverages when travelling or enjoying time outdoors. They also help to reduce plastic waste by offering consumers a reusable alternative that can be taken with you when attending outdoor events that would usually offer single use plastic cups.
Stainless Steel
Each of our cups are made from BPA free, food grade (304) 18/8 stainless steel featuring a double walled, vacuum insulated construction and an outer powder coated finish. Both of these elements help maintain to maintain hot or cold temperatures for your drinks and reduce any condensation on the outside of the cup.
Insulated
Every VASO cup has a vacuum insulated layer between the double walled stainless steel body with an outer thermal lining. This helps to keep cold drinks cool for up to 9 hours and hot drinks warm for up to 3 hours.
Lids
Included with each cup is a stylish, splash proof, press fit lid. The lid features a silicone O ring to seal with the cup walls, whilst the mouthpiece ensures optimal liquid flow. Please note that the lids for our tumbler and cocktail cups do accommodate our range of premium glass straws, creating a perfect drinking partnership with every sip. The lids are made from PP (polypropylene) which is BPA free.
No Sweat
The powder coat finish to the outer layer of each VASO cup prevents condensation which provides a level of grip and keeps hands dry.
Styles
Our range of reusable cups are available in a variety of styles and sizes, offering the perfect companion for enjoying your favourite drinks. From stemless champagne flutes, to stemless cocktail cups and classic tumblers, our range has a perfect pairing for you.
Easy Cleaning
VASO's range of reusable cups are easy to clean. Simply wash the cup and lid in warm soapy water. It is advised not to place the cups in a dishwasher to preserve the surface finish.
Eco-Friendly
There are estimates that there are billions of tones of single use plastic waste produced per year globally. This is why choosing a reusable cup is a fantastic way to help the environment. Every one of our reusable cups are made from sustainable and recyclable materials.